Sunshine Report for December 2020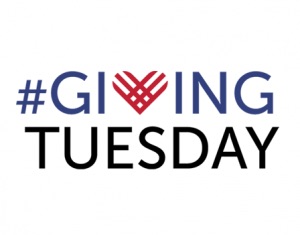 It's not too late to include VCOG in your
Giving Tuesday plans.
From $5 to $500,
every dollar counts.
DONATE HERE
---


In November, VCOG's Megan Rhyne taught a class on tracking legislation and the General Assembly at the University of Richmond's Osher Institute for Lifelong Learning. She also participated in a panel discussion for the Administrative Law Section of the Virginia State Bar and for the D.C. and Virginia chapters of the Society of Professional Journalists. She has also been working with students at the First Amendment Law Clinic at UVA, as they research the way in which fees are charged for records requested through FOIA.
---
FOIA Council proposals on tap
The FOIA Council is meeting tomorrow at 2 p.m. with recommendations coming from its three different subcommittees. Here's a quick run-down on VCOG's positions on them all.

CRIMINAL INCIDENT INFORMATION SUBCOMMITTEE
VCOG supports this proposal that aims to provide some measure of access to criminal investigative files that are no longer active or ongoing. We would prefer different phrasing here and there, but we support the concept.

PHISHING SUBCOMMITTEE
1) VCOG is neutral on the proposal to expand 2.2-3705.1(10), which exempts a person's contact information when he/she has signed up to receive one-way communication from government bodies. This proposal would allow the exemption to extend to public officials who send out government news and updates.
2) VCOG opposes a proposal to allow personal or professional contact information to be redacted on all "general correspondence with such public body or any of its members or employees." It hampers public oversight over who is contacting government to influence policies or decisions and/or to request services or intervention, and there is no evidence that access to this contact information through FOIA is linked to phishing attacks.

ELECTRONIC MEETINGS SUBCOMMITTEE
1) VCOG is neutral on the proposal to increase the number of opportunities a member of an elected or appointed board can call into a meeting instead of attending in person. We initially opposed any such expansion but we've been persuaded that, especially for larger bodies that meet frequently, more flexibility is needed. What VCOG opposes, however, is the elimination of any limits whatsoever. Though lobbied for in a form-letter campaign as a way to increase diversity on public bodies, ultimately, such a move really only benefit those in office already. The public gets nothing in return other than a speculative promise that removing the cap will magically propel more diverse candidates into public service.
2) VCOG supports a draft being worked up with the Virginia Press Association, Virginia Municipal League and Virginia Association of Counties to codify the all-virtual meeting rules in times of declared emergencies. VCOG further supports keeping this proposal separate from (1) above. They have different objectives -- one is for an individual's electronic participation in everyday-types of meetings, the other is for the entire body's virtual participation in emergency situations.

Click here for the agenda and the supporting materials. If you click on the agenda, you'll also get links to join the Zoom meeting and to sign up for public comment.
-- Megan Rhyne
---
Open Government in the News
The Virginia Mercury obtained email through FOIA that showed the Office of Inspector General giving a head's up to the Northam administration that it was about to release a report substantiating complaints against the Parole Board and the administration then maneuvering to delay and redact what was ultimately released.

Albemarle County voted to remove that portion of its continuity of government ordinance that allowed for the waiver of deadlines for FOlA requests. The move came a few weeks after the attorney general's office issued an opinion saying such waivers were not allowed. Meanwhile, the Albemarle County Economic Development Authority voted to amend its bylaws to add 15 minutes of public comment after more than a year of community members asking for an opportunity to address the authority.

Email obtained by reporters at Charlottesville Tomorrow showed University of Virginia officials aggressively pursuing in-person instruction. UVA produced a spreadsheet for CT, but some information was redacted because, the school's public information officer said, there was an oral confidentiality agreement with other schools not to release it.

A circuit court judge in Lynchburg ruled that various documents filed in Jerry Falwell Jr.'s defamation and breach of contract case against Liberty University should be made public.

Unite the Right rally organizer Jason Kessler prevailed on one issue in his FOIA lawsuit against Charlottesville and lost on another. A judge ruled the city should have turned over emails Kessler requested, but also said the city's failure to preserve text messages -- referred to by former city mayor Mike Signer in his book about the rally -- was not a proper topic to review in a FOIA suit. The city was ordered to pay Kessler's court costs.

A review by The Virginian-Pilot of meeting minutes showed that for the past two years, the Chesapeake City Council has voted unanimously on 94% of its agenda items. A similar review by the Daily Press showed that until recently, the Hampton School Board had not had a divided vote since Dec. 7, 2016.

The Prince William County supervisors who successfully fended off a FOIA lawsuit filed by colleagues over an alleged improper public meeting filed a motion in the case seeking $95,400 in legal fees, calling the lawsuit "frivolous assertions of unfounded factual and legal claims."

The Virginia Lottery announced it had received 25 applications under a new state law allowing for mobile sports betting. The agency also cited the new law that allows them to keep the names of any of those 25 applicants secret. The agency did say it would release the names of successful applicants but would not say whether their applications would be released.

Using data obtained through FOIA from Richmond Public Schools, the Richmond Times-Dispatch discovered that Richmond issued more than 2,200 long-term suspensions during a five-year period, compared to the 400 issued by neighboring Chesterfield, Hanover and Henrico County schools combined. Further, 90% of those suspensions were of Black students.

The Virginia General Assembly will conduct its 2021 session without the public present, at least not physically present. The Senate of Virginia will again meet in person, as it did during the special session this fall, with the public offering testimony through Zoom. But the House will meet virtually, with all members participating from their homes and offices. The public will be able to offer testimony on bills via Zoom.

In an effort to educate the public and increase transparency, the Winchester Chief of Police released data on the use of force by officers between 2017 and 2019. The chief said he hoped to add gender and race data to statistics released on 2020. Meanwhile, the Roanoke Police Department released the body camera footagedocumenting an officer-involved shooting. Though the department cited the need for transparency, it also said that access to future videos was not guaranteed.

The Rockingham County Sheriff prevailed in a FOIA suit brought by the Legal Aid Justice Center and an immigration law clinic at the University of Virginia over access to information on immigration detainers on inmates booked into the county jail. The judge ruled that the information requested was exempt as being related to an individual inmate.

The Richmond Chief of Police finally released the names of the people named to a community advisory committee, weeks after first announcing the committee's formation.

The Democratic Party of Virginia called for the resignation or firing of the Richmond registrar. Among the party's complaints was the allegation that the registrar did not comply with a FOIA request for ballots that were, for whatever reason, in need of "cure" prior to the election.

According to a national advocacy group called the Coalition for Integrity, Virginia ranked 46th out of 51 states and the District of Columbia in the group's States With Anti-Corruption Measures for Public Officials (S.W.A.M.P.) Index. Utah, Michigan, Arizona, Idaho and Wyoming were the only states below Virginia, while Washington had the highest score of any state. Virginia's overall score in 2020 was lower than its 2018 ranking, primarily due a lower evaluation of the following question: "Are elected and appointed executive branch officials and legislators prohibited from accepting gifts from high-risk sources (lobbyists, lobbyists' principals, government contractors) in an aggregate of $250 or more?"

A judge sided with Staunton City Councilwoman Brenda Mead in her dispute with the mayor over a FOIA request for documents related to a resolution the council was asked to pass. The judge agreed with Mead that an initial request should have been treated as a FOIA request but was instead improperly delayed. The mayor said she misinterpreted what Mead was asking for.

The Loudoun County School Board will consider a proposal to revise its rules of conduct. The move comes on the heels of the reprimand the board issued to a fellow member over that member's disclosure on social media of what was deemed confidential information presented by the school district's attorney during a closed meeting. The proposal includes prohibitions on actions that could be "reasonably interpreted" as undermining decisions of the full board and requires members who receive calls from the media to redirect the calls to the board chair.